The Old Lawnmower Company is a family business specialising in traditional cylinder lawnmowers. These quality machines give a greatly superior cut to conventional rotary motor mowers; improving the health and appearance of lawns.

Over the past twelve years, we have supplied rebuilt cylinder mowers to hundreds of customers in Great Britain and abroad, who have seen the benefits that these traditional machines bring (see our testimonials section).

When you buy a cylinder mower from the Old Lawnmower Company you will be buying a classic piece of British Engineering, which has been rebuilt to ensure its performance and reliability is second to none. Uniquely, we supply our machines with a First Season's Use Guarantee (conditions apply).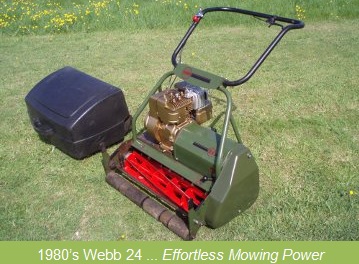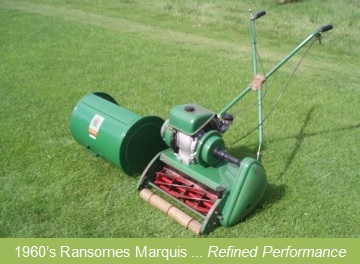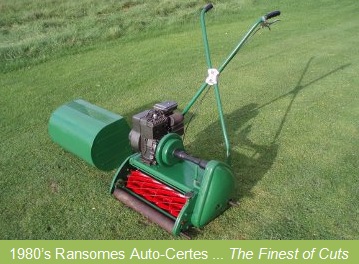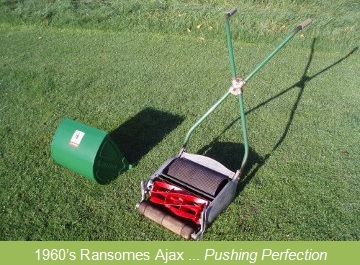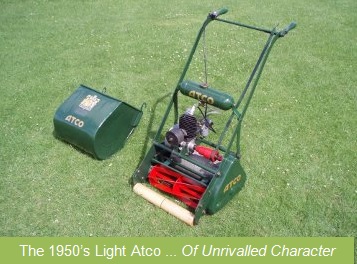 What are the advantages of a cylinder mower from The Old Lawnmower Company
Quality blades, added to heavy rear-rollers, achieve superbly rolled and cut lawns
Refurbished and thoroughly overhauled mowers that are, on average a third of the price of the modern equivalent
These mowers will outperform modern cylinder mowers and last for years longer
Our detailed and thorough rebuilding work means reliability and low running costs - complementing the superior build quality of these classic machines
See our sales section for a selection of the mowers that we currently have on offer. With a lawnmower from The Old Lawnmower Company you are getting a thoroughly overhauled and guaranteed machine. See our buyers guide section to find out why these are a cut above the second-hand mowers available on auction websites and elsewhere.

We offer professional servicing and repair of customers' existing cylinder lawnmowers, with the knowledge and expertise to undertake full mechanical restoration projects - all at competitive rates (see our restoration section).

We specialise in helping sports clubs keep their machinery reliable and performing to a high standard - providing the thorough and detailed level of servicing required to keep them in regular use (see our cricket club section for more details).

Old lawnmower grassboxes a speciality - an old lawnmower must have a grassbox! Why not see if we have the lawnmower grassbox that you need?